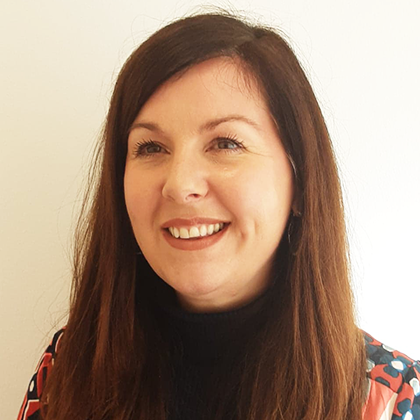 Dental Receptionist
Michelle has worked in the dental world for over 25 years. She has a lot of experience of dealing with patients who are phobic or nervous about treatment.
Michelle's nursing background enables her to be able to give reassuring advice to our patients, whether that be when a patient calls on the telephone or while they are waiting for treatment.
Michelle is passionate about patient care. She understands that some patients have a real fear of dental treatment and that they need the right environment and care to help either overcome or cope with getting through treatment.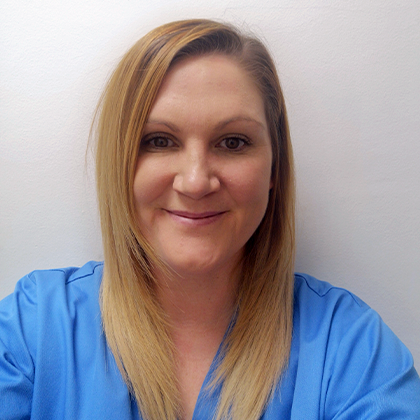 GDC - 167681
Laura has been a registered Dental Nurse since 2002, she has worked in the hospital environment in Guys Hospital London, the NHS sector and now has settled into the private dentistry aspect of nursing.
She has undertaken post qualifications in dental reception and has recently undertaken the further qualification in oral health education.
She enjoys all aspects of dentistry and always has a warm welcome to all patients.
In her spare time she enjoys going on holiday, eating out at new restaurants and music.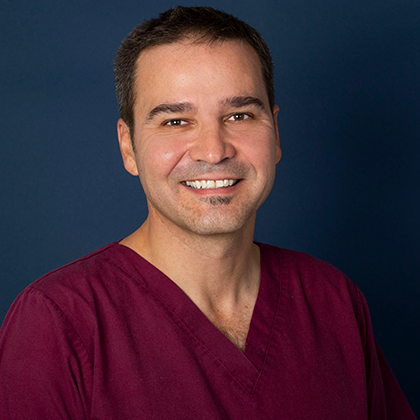 GDC - 72211
Richard qualified at the University of Pretoria, South Africa in 1996 and holds a Diploma in Implant Dentistry from UCL London.
He has gained many years of experience working in both the NHS and Private sector in Hitchin and Letchworth Garden City.
His special interests are Composite Bonding, Minimal invasive dentistry and Crown and Bridge work.
He enjoys the challenge of taking on nervous patients and working with them to overcome their fears and transform them into happy and confident patients, who will often go on to recommend him to their friends and family.
Richard places and restores Implants and carries out Invisilign treatment, where you can discreetly correct crooked teeth in as little as 4 months.
He has experience in facial Aesthetics using facial injections to reduce frown lines and and wrinkles in the upper face and fillers in the lower face.
A keen cyclist he enjoys taking to the Road or Trail on a bicycle as well as travelling to his beloved Island of Madeira to explore new parts.
Richard is married to Michelle, they share many similar interests including dentistry, travel and cycling. On a weekend you will find them cheering on their son while playing one of his many varied sports.